Welcome to the Events On-Site Store Front!
We are a family-owned small business specializing in balloon decorations, backdrops, and more for your upcoming event or party. You will find a variety of latex and foil balloons, helium-filled, or structured. We specialize in personal and corporate events of all sizes. Custom work is also welcome!
Please excuse our shop as it is under maintenance for better efficiency. Products are being added daily. If there is a particular product that you don't see please do not hesitate to contact us.
Thank you for shopping.
Featured Products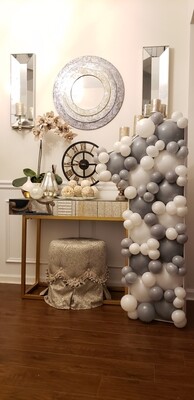 Balloon Structure - Mosaic
Balloon Structure - Mosaic
A helium balloon centerpiece for the floor that adds visual interest in your space.